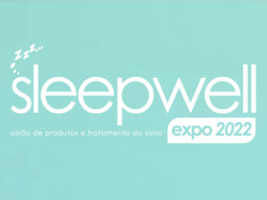 SLEEP WELL EXPO
The event that brings the solution to the quality of your sleep.
Sleep Well Expo will hapening at 10.06 to 10.08 in the Noble Hall of the Anhembi District, and will reunite professionals specializing in sleep quality and mental health, from herbal medicines, mattress industries, therapies, equipment, clinics and much more.
In it's first edition, it will bring a 360 degree experience, offering an important network for business, dissemination of information and knowledge.