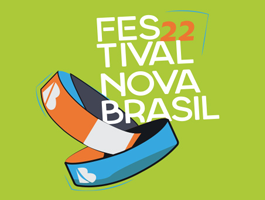 FESTIVAL NOVA BRASIL 2022
The biggest MPB festival!
Nova Brasil FM presents the Nova Brasil Festival, with the theme "Chega de Saudade", inspired by the iconic song by João Gilberto. The event brings great names of national rock, northeastern poetry, samba and everything that we deserve.
There will be two days of show, October 15th and 16th, at the Sambódromo – Passarela Cultural, and an incredible line up! You will have the opportunity to see GAL COSTA, DRINK BARBOSA, EMICIDA, FIOTI E RAEL, ZECA BALEIRO, BABY DO BRASIL E PEPEU GOMES, JORGE ARAGÃO, GILSONS, ELBA RAMALHO, NANDO REIS, FREJAT, DIOGO NOGUEIRA, VANESSA DA MATA, BALA DESEJO, and much more.