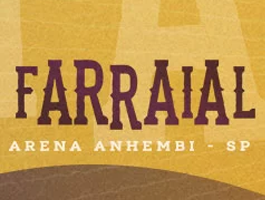 FARRAIAL SERTANEJO
The biggest country party in Brazil!
In it's 5th edition, Farraial brings incredible shows from the biggest names in Country and Pop, such as Ludmila, Jorge & Mateus, Zé Neto & Cristiano, Pedro Sampaio, Gustavo Mioto, Xand Avião and much more. There will be 10 hours of partying, with themed spaces in a super complete structure at Arena Anhembi.
It's country, it's pop, it's fun, it's party, #AFarraTáON!